Please Enter a Room and join a Roundtable
If you do not see a book that you would like to discuss, either
L

et Me Know 

   

            -or-        

Add A New Discussion Yourself


(and I'll add one ASAP)             (I'll see it and add a pretty picture on here for you ASAP, but this way you can share now)
If you are looking for what to read next, or would like to recommend your book to others there are links to the book recos rooms at the bottom of this page.
Our Spring 2014 Roundtable Room
(Click on the image to enter the room.)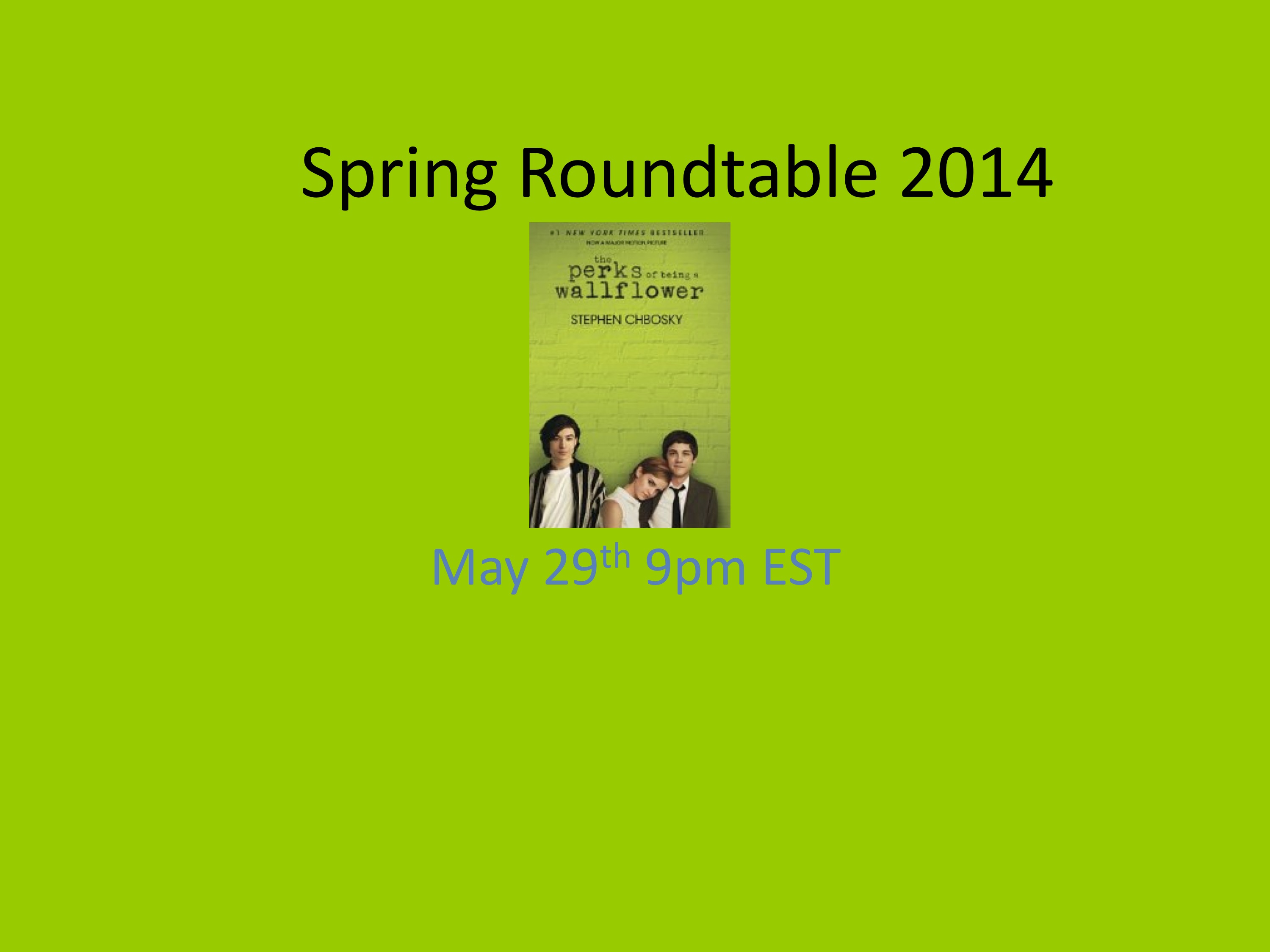 The Spring 2014 Roundtable on The Perks of Being a Wallflower by Steven Chbosky will take place on May 29, 2014 at 9pm EST.
Past Roundtable Rooms
Click on the book cover image and then the words 'Enter here' to enter a room.

Series Books Rooms

Fiction Books Rooms 

Non-Fiction Books Rooms

Book Based Television Show Rooms

Hobby, Magazine, & Article Rooms 

Book Recos
Looking for a new book to read or want to recommend a great book to others?
Fiction Recommendation Rooms
Non-Fiction Recommendation Rooms
Children's Book Recommendation Rooms